Identify the power of social media and expand your business
Social media is a magical word on which most of your target audience is present, and aninfluential write-up has the capability of attracting social media customers on your website. If you haven't recognized the power of social media, then it is the right time to do this. Our social media writing services ensure that your website gets traffic from all the social media platforms like Facebook, Linkedln, and Twitter. All these mediums can make your connection with target audience through customer engagement, which in turn increases conversion rate.
Catchy social media write-up for retaining customers' interest
Social media writing services at competitive prices
Increase traffic on your website through social media content
Be on top in Google ranking
Articles are the pillar of content writing services, as they can add plenty of back links in your pocket. This helps in gaining top ranking on Google page, which further fuels up your business.
Improve brand visibility with outstanding social media posts
Our writers understand the need of target audience and give outstanding snippets, which are loved by social media audience.
Improve brand visibility with outstanding social media posts
Power of social media can't be ignored in today's lifestyle. With the rising interest about Twitter, Instagram, Facebook, Pinterest, we ensure that our content does efficient marketing of your products on all these platforms.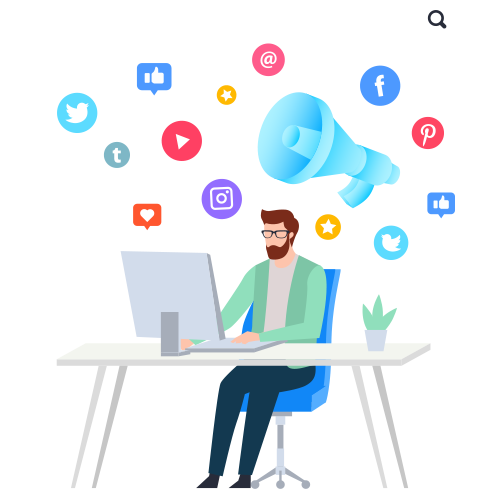 Increase business prospects
Along with SEO, we write attention-grabbing, informative and error free articles for your marketing strategies. We take deep dive to understand your business requirements and strive to cater to articles which catch the attention of your target audience. Engaging articles customized for your customers, ensure maximum leads for your business.
Creative and insightful write-up
Our skilled and proficient writers cater creative and insightful content, which draws customers' attention and fuel up traffic on your website. Our writers deliver appealing and striking content which has the capability of convincing customers on social media.
Social media strategy which helps
We write for various networking sites; our content is strictly aligned with customers' interest. Original and quality content is our speciality and that's what we maintain in each of our write-up. Let our content connect with your target audience and enjoy better conversion rate.
Our article writing services in Pune provide content which touches the mind of your target audience and gives them an assurance of quality. Call us for more details.