Welcome To Content Writing Services
Content is king, but to have a command on a different writing style is not an easy nut to crack. Our content writing services in Pune, comes into picture when you want to add plenty of leads in your pocket, through professional, yet attractive content.
Our content writing agency in Pune helps to serve all business writing needs in one go.
Social media is a magical word on which most of your target audience is present, and an influential write-up has the capability of attracting social media customers on your website. If you haven't recognized the power of social media, then it is the right time to do this. Our social media writing services ensure that your website gets traffic from all the social media platforms.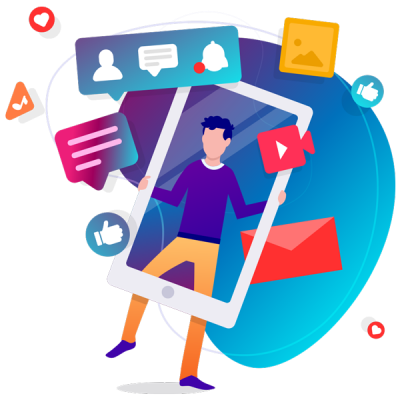 Crisp, clear and catchy are the three mantras of attention-grabbing content. Well! You have only 3 seconds to grab visitors' attention. Within these seconds, a visitor decides whether he wants to stay on your website or look for your competitors. It is said that' the first impression is the last impression', so convert your website's first impression into everlasting impression with powerful and user-loving content. Creative content is a crucial factor to stay on the top and our content writing company in Pune is here to help you do it!
Our content writing services in Pune helps you to create quality content across all major industry verticals. We have a team of professional dedicated writers that takes your company brand to the next level.